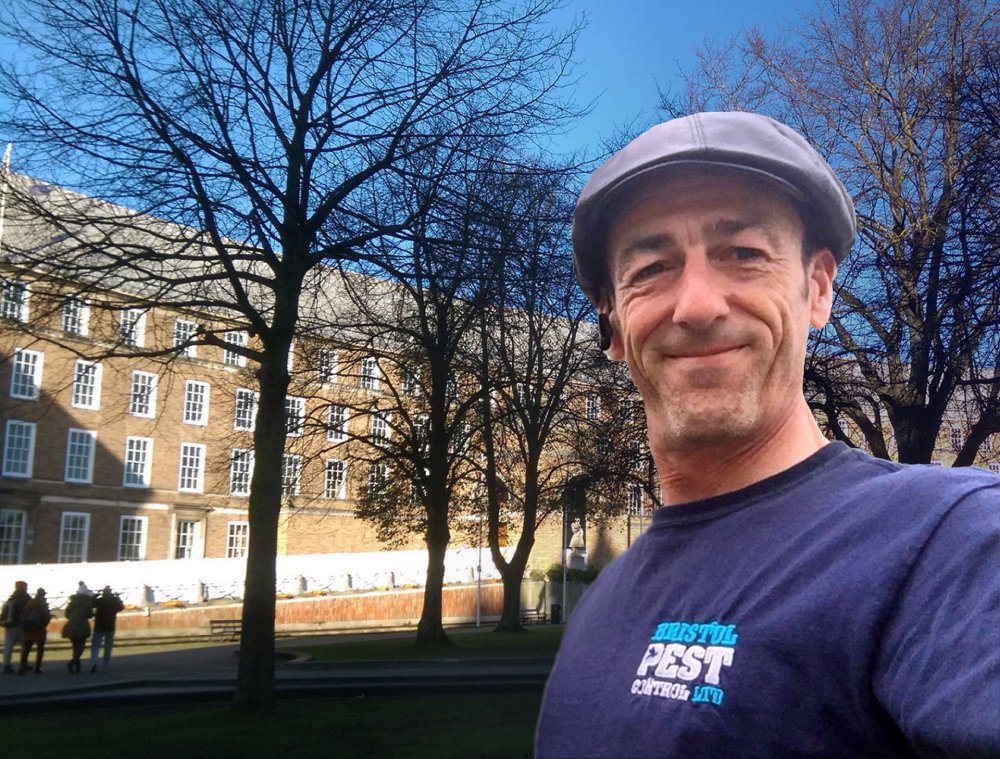 Hi I'm Ian Thomas
---

---
Bristol's longest serving pest controller
We've been trained and certificated by the BPCA since 1994.
I originally started as Chew Valley Pest Control but the business expanded so rapidly it quickly became clear we needed to spread our influence to the City of Bristol, so Bristol Pest Control Ltd. was established soon afterwards.
Neil and I attend regular seminars and refresher courses keeping us updated with the latest information that keeps us on out toes as pest preventers. My company Bristol Pest Control Ltd. enjoys a very close relationship with Bristol City Council and the British Pest Control Association (BPCA) as an approved contractor.
Service Hotline: 07702 740183
Email: info@bristolpestcontrol.com
Hi I'm Neil Oxford
---
---
Pest Controller
We always offer our very best for all customers, whether private individuals, small businesses, schools and large corporations.
We provide a one-off pest eradication service and the complete "Integrated Pest Management" (IPM) managed service.
We're qualified to administer a wide range of professional pesticides and products allowing for a thorough job, quickly done and at a sensible price.
Unlike other pest controllers we promote pest prevention through education and example above the inconsiderate use of pesticide, improving the general well being of natural flora and fauna while dramatically reducing the likelihood of a continued pest reoccurrence.
Preventing and controlling Bristol's public health nuisance pests since 1994
---
Service Hotline: 07702 740183
Email: info@bristolpestcontrol.com